Urology Products for PTNS neuromodulation, urethral bulking and cystoscopy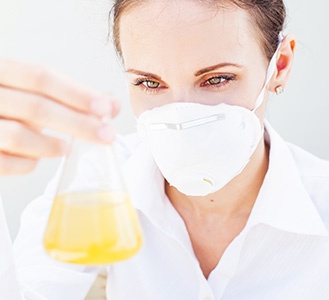 Cogentix Medical has an extensive history partnering with Urologists around the globe to provide treatments that bridge the gap between conservative and more invasive treatments. Macroplastique® was introduced to the European market almost 25 years ago and set the standard for bulking agent performance. Beginning 2003, Cogentix Medical forged the way for percutaneous tibial nerve stimulation (PTNS) using the Urgent® PC system through robust clinical studies and product support.
In 2004, Cogentix Medical revolutionized cystoscopy efficiency with the introduction of the EndoSheath® protective barrier, a sterile, single-use product with an integrated working channel, for use with the company's state-of-the-art fiberoptic cystoscopes and peripherals. Since then, Cogentix Medical's cystoscopy product line has expanded to include video cystoscopes, high-performance imaging technology and a wide range of accessories to support your cystoscopy needs.
---
Office-patient neuromodulation for overactive bladder
Percutaneous tibial nerve stimulation with Urgent PC is an effective and low-risk option for most men and women with overactive bladder and faecal incontinence. Since 2003, more than a million Urgent PC treatments have been performed. Learn more
---
Urethral bulking for stress urinary incontinence
Used since 1991, Macroplastique implants have a long history of proven performance as a bulking agent for stress urinary incontinence and vesicoureteral reflux. Learn more
---
Efficient, safe flexible cystoscopy for urology and uro-gynaecology procedures
PrimeSightTM cystoscopy systems combine state-of-the-art scope and imaging technology with the EndoSheath protective barrier to advance the safety and efficiency of quality patient care. PrimeSight systems provide urology practices a rapid, simplified reprocessing solution as an alternative to conventional disinfection options, resulting in improved staff productivity, increased scheduling flexibility as well as potential reductions in endoscope capital and maintenance costs. PrimeSight fiberoptic and video systems support a full range of diagnostic and therapeutic lower urinary tract visualization procedures.
The use of the EndoSheath product is recognized by the AUA/SUNA as an alternative to conventional high level disinfection procedures in the Joint AUA/SUNA White Paper on the Reprocessing of Cystoscopes, as well as the 2015 ANSI/AAMI National Standards on Endoscope Reprocessing (Section 7).
Learn more about PrimeSight Endoscopy and the EndoSheath Protective Barrier.